September 26, 2016
What are the advantages of Portable Printers??
Portable printers, unlike normal desktop printers, offer mobility and allow users to print documents anytime, anywhere. Manufacturers of mobile printers for laptop users have brought portable printing to the next level with the introduction of wireless mobile printers. The verdict, however, remains very much opened as such wireless capabilities brought along a few doubts over its usage.
Why on earth do we need to print documents wirelessly?
Mobile printers are primarily used by business executives or salesmen that are constantly on the go, meeting customers in different places across the city. Such people got used to carrying a laptop and a portable printer to wherever he goes. He will meet customers in a bistro, setting up his laptop and printer effortlessly. connecting them with possibly a USB cable. All these could be done in merely 1 minute, and the customer would get very impressed as he points out the quotation that the customer just amended moments ago!
If everything carries out so smoothly, why do we need to print stuff wirelessly? Well, the idea of wireless printing breaks the dependency between the laptop and the printer. Sometimes it is difficult to find sufficient space to place both devices in close proximity, as USB cables tend to be not longer than 1 meter in length.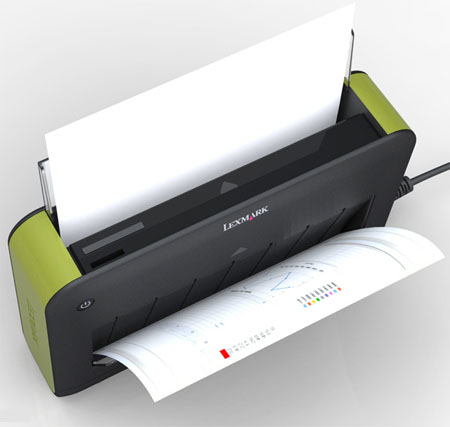 In this case, a wireless/Bluetooth mobile printer will help you out. Other examples include a mobile team of workers who say, works on a plane or a charter bus, everyone can connect to the mobile printer wirelessly and this saves the trouble of switching cable from this laptop to that laptop, and to that laptop, and to that laptop...
How about the power consumption? Doesn't it consume more power?
While this is technically true, batteries nowadays are designed to last a long time, and wireless signal and Bluetooth signal are power-friendly as well. The only drawback, however, is that connected printers tend to have the capability to draw power from the connected laptop over the USB cable.
So, should I buy or should I not?
While the answer is unsurprisingly "it depends", I do believe that a wireless mobile printer is a good investment option as it is almost always true that whatever a normal mobile printer can do, a wireless printer would be able to perform as well, only with the additional capability to print files remotely.
As such, I believe that as long as you have the extra bucks to spare, it is always better to purchase a mobile printer with wireless/Bluetooth functions enabled. Check the review of the latest products from Bluechipstech.com and choose your suitable one.
Small Portable Printer for Laptop
Able to bring your laptop anywhere is cool. It allows you to work and access the internet almost anywhere. Laptops are ideal for people who work in the field so they can document and make reports on the field without having to visit the office just to use the computer. But what's the use of a laptop if you are going to go back home or office just to print a memo or document for your presentation. Having a small portable printer that easily fits together with your laptop in your briefcase comes very handy and extends the usability of your laptop.
Imagine the additional things you can do if you have a printer with you while on a vacation or in the field working. You can make a memo and print it on the spot. Label a place or put a sign in a professional manner. Print extra or additional handouts for your presentation which you forgot to do at home. You can also share a copy of your favorite photos to your friends and family while visiting them.
Portable printers are usually battery operated and can print several page before recharging it, or if there's an electrical outlet available you can just plug it in to preserve the battery. The laptop communicates and transfers its data through IRDA or Bluetooth wirelessly. You also have the option of connecting it to any computer via USB port. The smallest portable printer you can buy actually depends on the size of paper you intend to use.
It also depends on how much money you are willing to spend. If you are planning to use it for printing a receipt or photos you can probably have it as small as the standard wallet that normally fits at your back pocket. If you are going to print a larger size documents say A6 sized bond paper then you can have it slightly longer than the width of the paper. The only drawback of using a portable printer is that they normally have poor printing quality but well enough if you are just printing text documents, except on Polaroid printers. Also the speed is probably slower than most desktop printers.
In the future expect to see a much smaller portable printer, the length probably will not change a lot but the width and height will. The quality of print and the speed will probably increase enabling you to print high quality photos quickly. Some manufacturers are now introducing an inkless printer which dramatically reduces the overall size because of the space removed by the ink cartridge.
The secret of this small portable printer relies on the paper which uses new materials that produces brilliant colors when activated. Well known printer manufacturers like Canon and HP are continuously developing their printers, producing smaller and high quality printer every time. There will come a time that the size of the printer will be so small that it can be incorporated into the laptop, who knows?
Posted by: homeprinters at 02:42 PM | No Comments | Add Comment
Post contains 945 words, total size 7 kb.
How The Inkjet Printer Works
Check this Infographic to know how the The Inkjet Printer Works.
Posted by: homeprinters at 12:54 PM | No Comments | Add Comment
Post contains 16 words, total size 1 kb.
13kb generated in CPU 0.01, elapsed 0.0932 seconds.
18 queries taking 0.0868 seconds, 31 records returned.
Powered by Minx 1.1.6c-pink.